New Car!
May 6, 2019
To help save the world, I got a hybrid. I really love it! Pictures included :P
I've actually had my new car for 5 weeks today. It's the coolest car I've owned, by far. It's not the fastest car I've owned (may be slowest). It's the smallest I've owned (by 0.2 inches). I thought the 2002 Monte Carlo SS in Medium Green Pearl was the sexiest car I owned and would always be, but I think this one might top it. Plus it gets insane gas mileage.
I've found if I drive normally, I can get decent gas mileage like 45 mpg. But I wanted to max it without modifying it in any way, so that just means I'd have to modify how I drive. Basically, don't gun it. If I'm coming up on a red light, let go of the gas and try to EV my way there. Or coming up on a downhill stretch, just get off the gas and try to get to the top of the hill on momentum. It's a lot of momentum usage and trying to keep it in EV mode, and trying to charge the battery so I can use EV mode more! I've been up to 56.2 mpg is my highest average after a decent chunk of miles put on the tank.
I've filled up twice.
So, for specs and all that... It's a 2019 Hyundai Ioniq SEL. The SEL trim means I get safety features like the lane keep assist and cross traffic monitoring when I'm trying to back out of a spot, stuff like that. The smart cruise control is amazing. It's a very comfortable, quiet drive. If I had one complaint it would be the cloth in the trunk and how it wraps close to the seat. It's not a big deal. Best car ever. Super sexy, hella gas economy. White with black interior, which is exactly what I wanted :)
Pictures!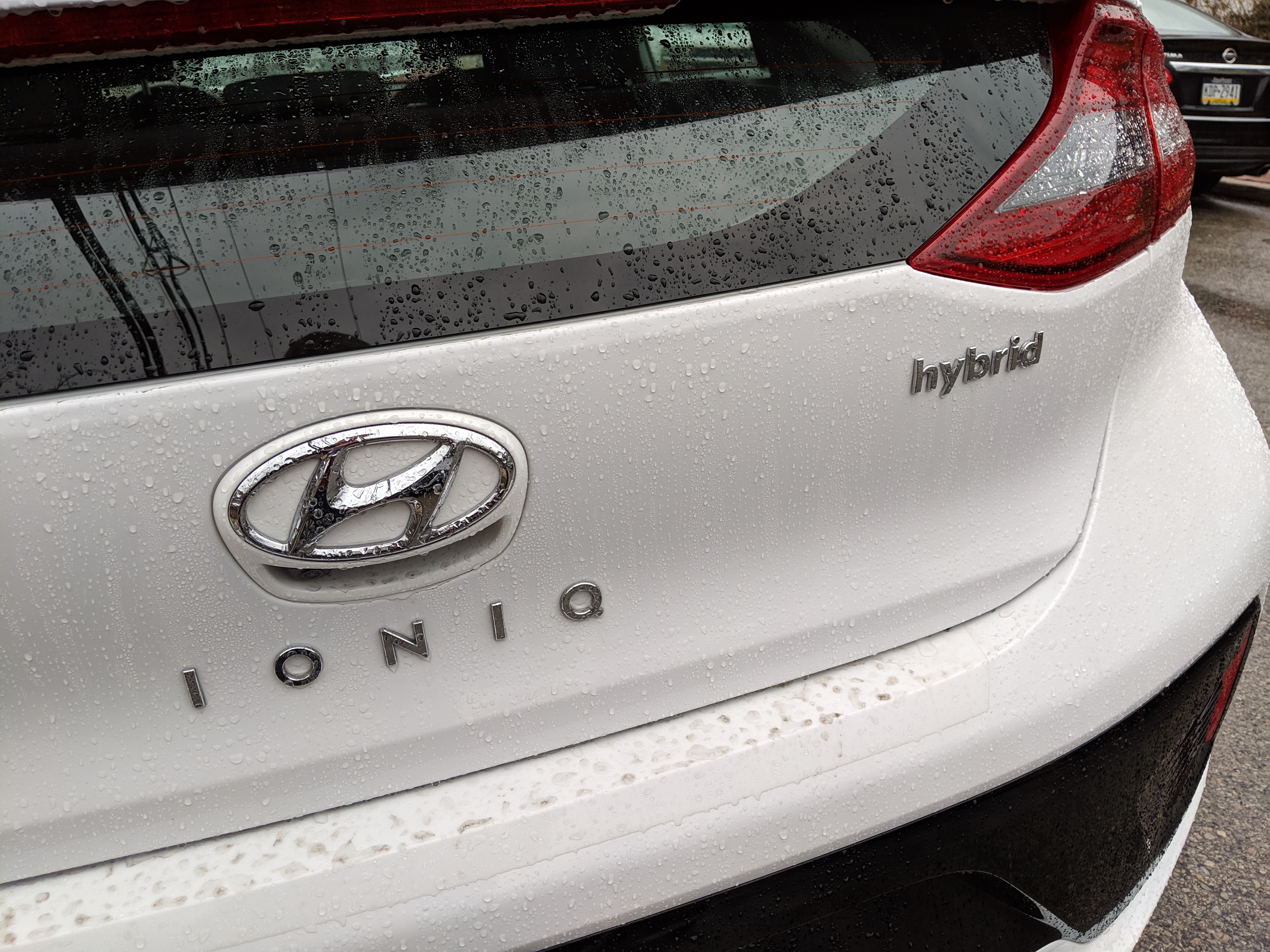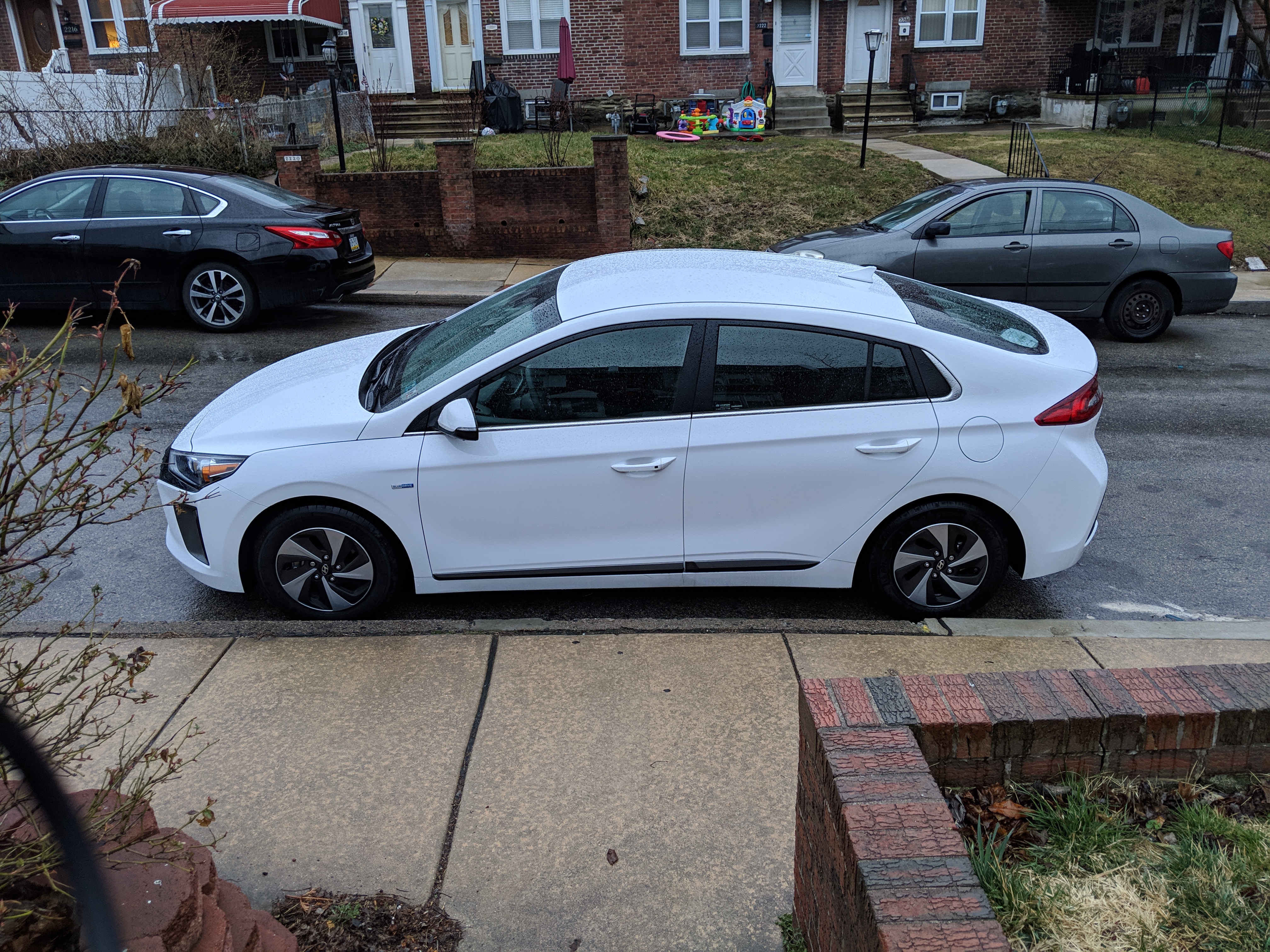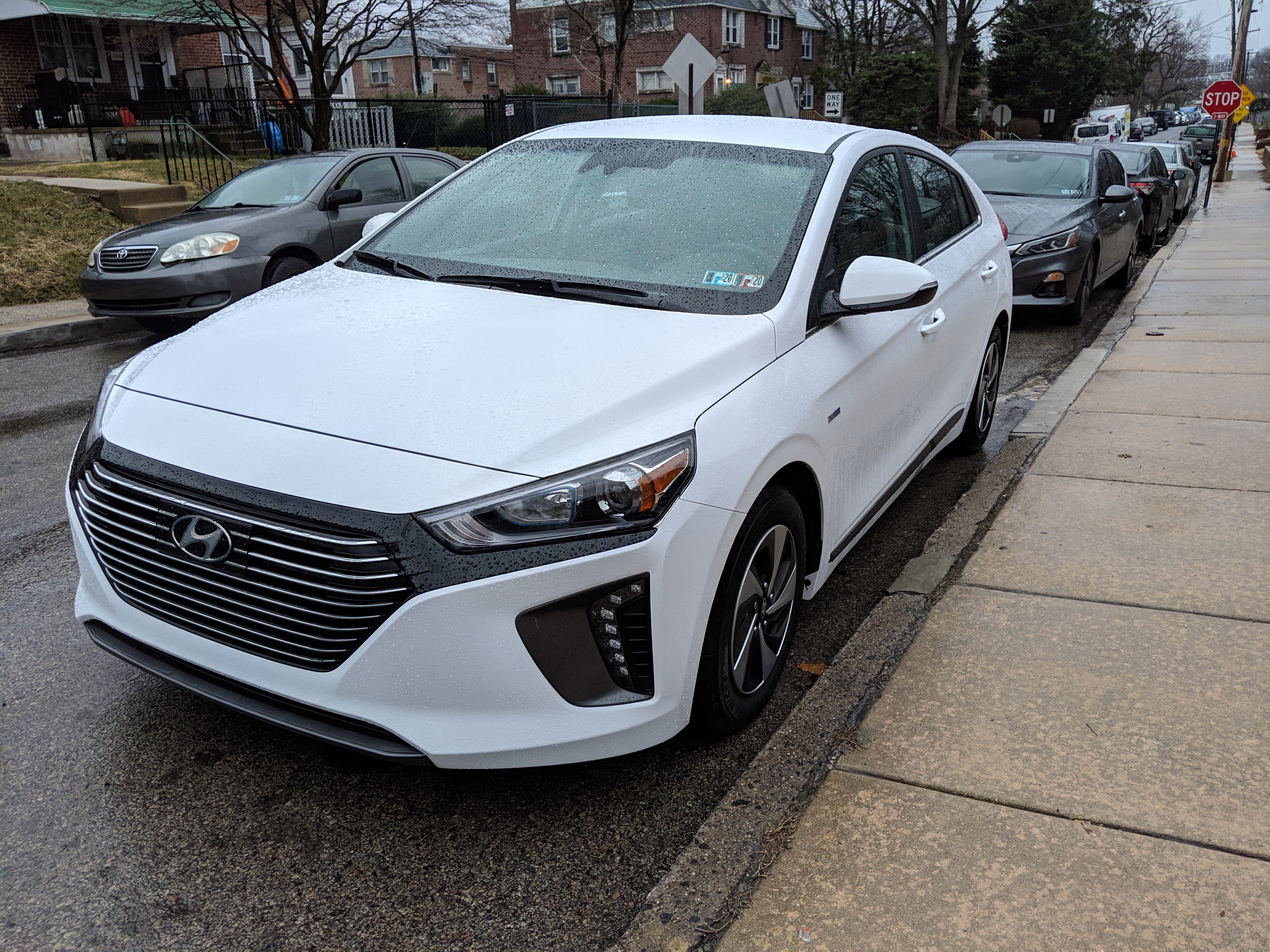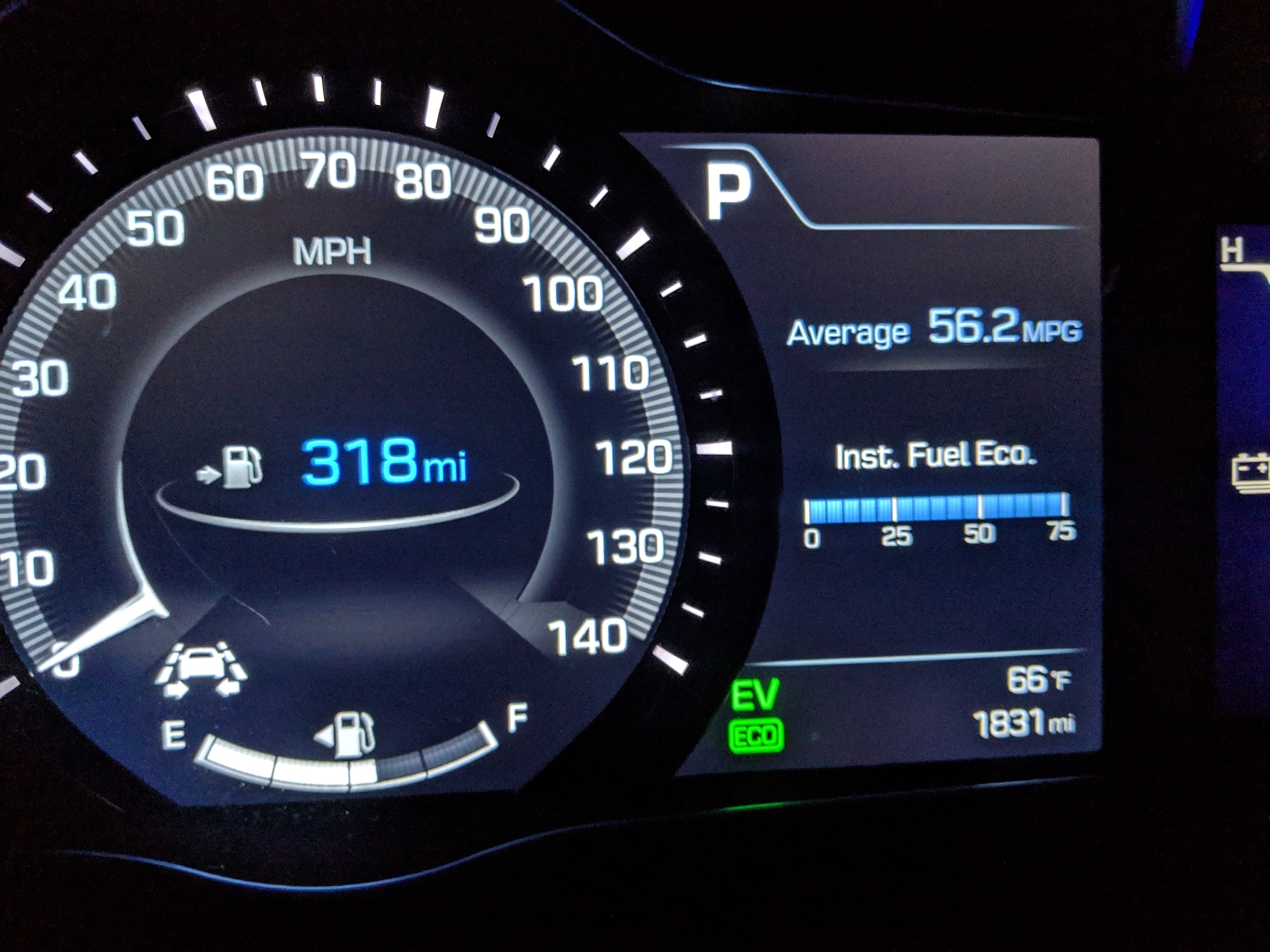 Last tank I put on 543 miles on it before filling it up, put in 10.2 gallons in it, so averaged around 53 miles per gallon. It's kind of mind blowing.